You're Invited!
At Harvest Church, everyone is welcome, just as you are. Whether you're new to church or looking for a new place to call home, we're here to help you every step of the way. You're invited to come worship with us Sunday mornings in-person or online. We can't wait to meet you!
Service Times
Sundays at 10:00am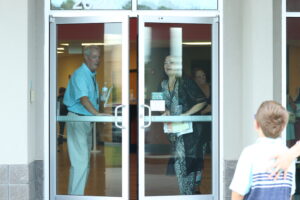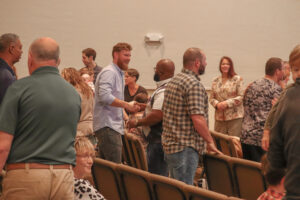 First Time Guest?
We'd love to know more about you! Fill out our Guest Connect Card before service, during service OR here online! We can't wait to connect with you!
Have Children?
We have childcare available during service where check-in starts at 9:45am and is open until 10:30am!
We will check your child into our database system, and one of our workers will take your child to their age-appropriate room. You and your child will be given matching identification tags. Your child will need to wear the name tag portion while you keep the matching tag.
After the service, you will return to the pick-up area and show your tag in order for your child to be released back to you.
In the event that we need to contact you during the service, your child's name will appear on the screens in the auditorium. We ask that you exit the auditorium immediately and go to the checkout center where a worker will lead you to your child.