Proverbs Series
Wisdom. Wisdom. Wisdom. We all need it, we need to know how to use it and where it comes from!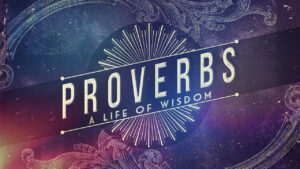 First Visit
We will check your child into our database system, and one of our workers will take your child to their age-appropriate room. You and your child will be given matching identification tags. Your child will need to wear the name tag portion while you keep the matching tag. After the service, you will return to the pick-up area and show your tag in order for your child to be released back to you.
In the event that we need to contact you during the service, your child's name will appear on the screens in the auditorium. We ask that you exit the auditorium immediately and go to the checkout center where a worker will lead you to your child.
BIRTH TO 18 MON.
In this classroom babies will have play time, snack/feeding time, music, and a Bible story. Diapers are periodically checked and changed if needed.
19 MON. – 3.5 YRS.
In Faith Walkers, kids have praise and worship, a Bible lesson, snacks and crafts. Here they learn what it means to worship God, bring their prayer requests to Him and watch for answers every day.
3.5 YRS. – KINDERGARTEN
Kingdom Kids is an engaging and interactive environment that includes teaching, worship, prayer, and a hands-on approach to God's beautiful world. Lesson material serves to activate their senses and develop a healthy, positive attitude toward God.
1ST – 5TH GRADE
2020 Kids experience energetic worship and participate in exciting Bible lessons that use games, drama and music to teach a particular life principle.
Our goal is to communicate how God has a special plan for their lives and how to live out what they learn each Sunday in their everyday lives. God will use them to minister to others in extraordinary ways.