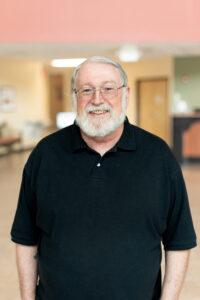 John Lance
Sound Engineer
Name & Childhood Nickname: John Donald Lance (John)
Favorite quote: James 4:14 – You are but a vapor..
Favorite movie: I don't have a favorite – there are LOTS of them.
Favorite Childhood Christmas present: A train set one yar – chemistry set another
Favorite scripture: I am The Way, The Truth, and The Life
Favorite Bible character: Yeshua – Jesus The Christ
A place you would love to visit: In this world – all of it.
Favorite Hobbies: Sound, Video, and more.
Favorite Dessert: Angel Food Cake – Strawberry Cream Cheese icing -or- REAL strawberry glaze on top.