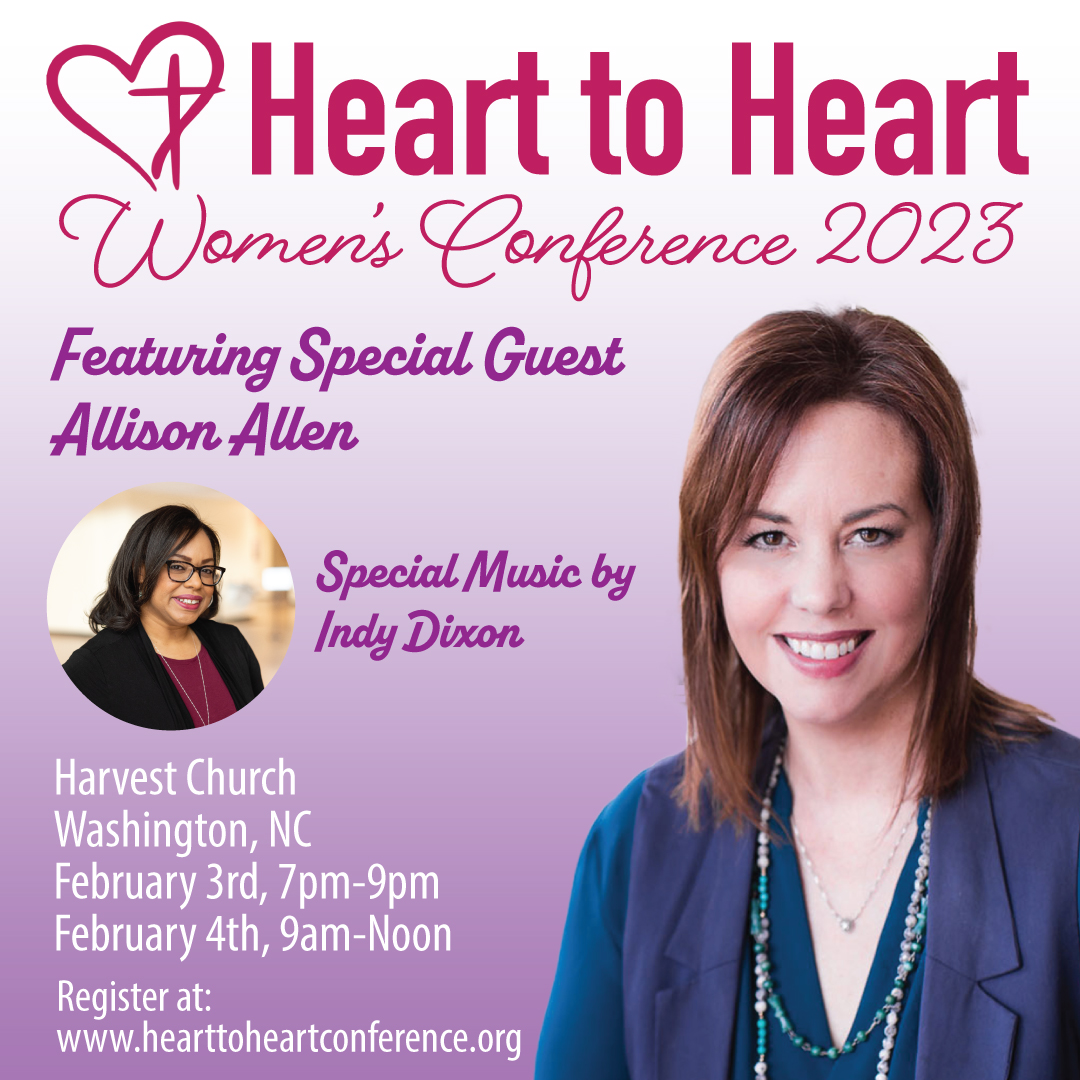 Heart to Heart Women's Conferene
Guest speaker Allison Allen!
Special music by Indy Dixon
February 3rd, 7 pm-9 pm
February 4th, 9 am-12 pm
Heart to Heart Ministries is an organization dedicated to helping women grow in their relationship with the Lord. We seek to provide opportunities for spiritual growth and fellowship among women in the body of Christ throughout eastern North Carolina and beyond.
Our hope is that lasting friendships will be created among women in the body of Christ as we enjoy fellowship with each other. It makes no difference if you are part of a church or not, nor does it matter where you are in your walk with the Lord. All are welcome!